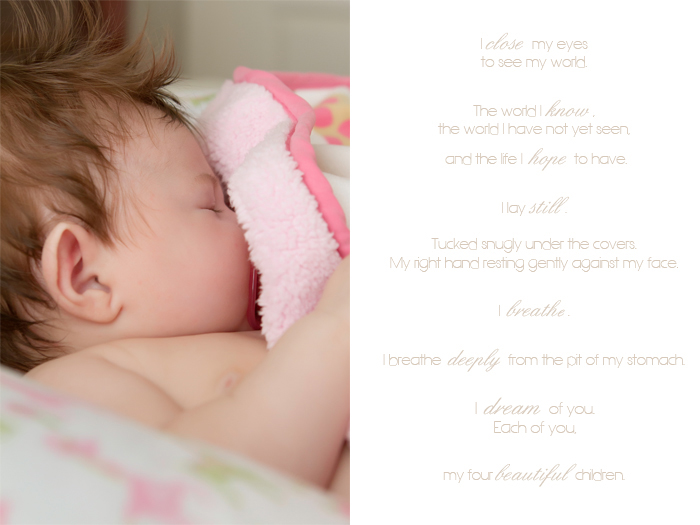 My Dear Sweet Pickle,
I felt the most profound connection with you, my last baby.
Maybe it was the way you snuggled so tightly to me from inside,
or how simply closing my eyes and thinking of you brought on a sense of calm.
My sweet baby, you knew.
You knew the loudness and chaos that are your brothers and sister, and you preferred to be still.
So still, that I would often worry. It wasn't until we were alone again that you would wiggle and move.
It was then, in those quiet moments, that we shared our connection with one another.  Our time.
Laying in a warm bath, my ears deep beneath the water, my eyes closed, with just the sensation of you moving.
We were alone. Together. Daydreaming.

 This year I was lucky enough to get into a Letters to our Daughters group.  Please help us continue sharing our letters by reading the letter Sandy from  Red Lotus Photography wrote to her daughter and by sharing your comments with us!