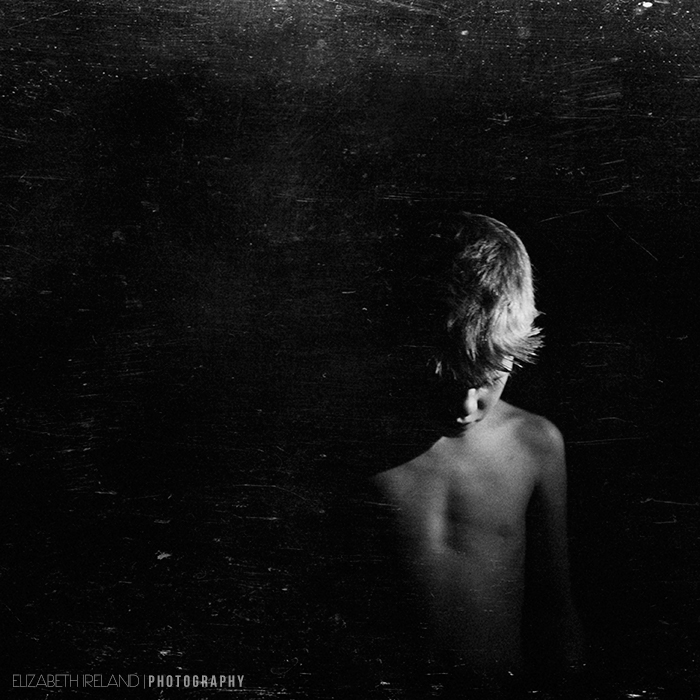 I hope everyone had a spooky and sweet Halloween! It was an especially fun day for us because my oldest turned 8! School parties, cupcakes, candy, and costumes–who wouldn't love all that on their birthday?
Now for the Halloween pictures!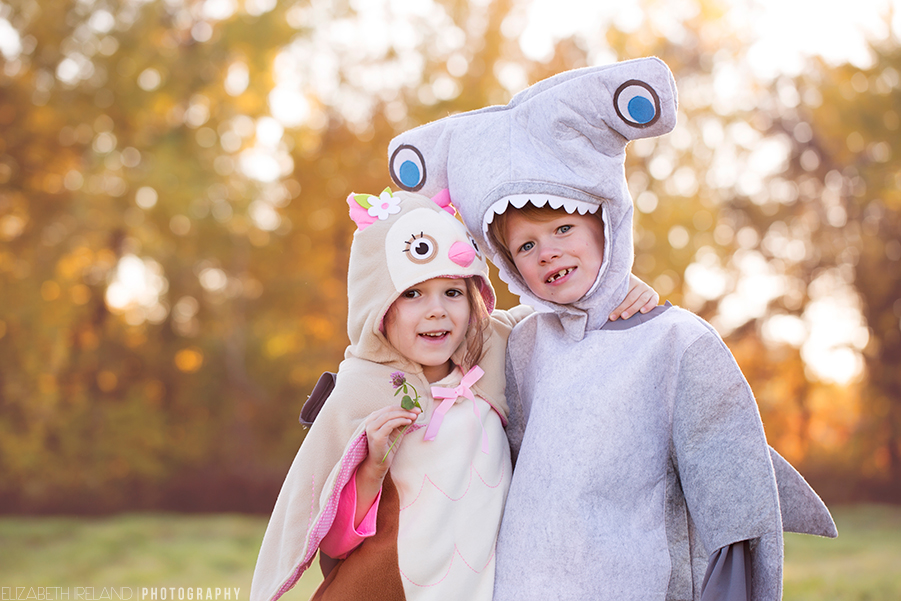 They are hugging and smiling! It is a photo miracle–normally they hug and then some shoving and pulling ensues and pretty soon they are on the ground yelling at each other.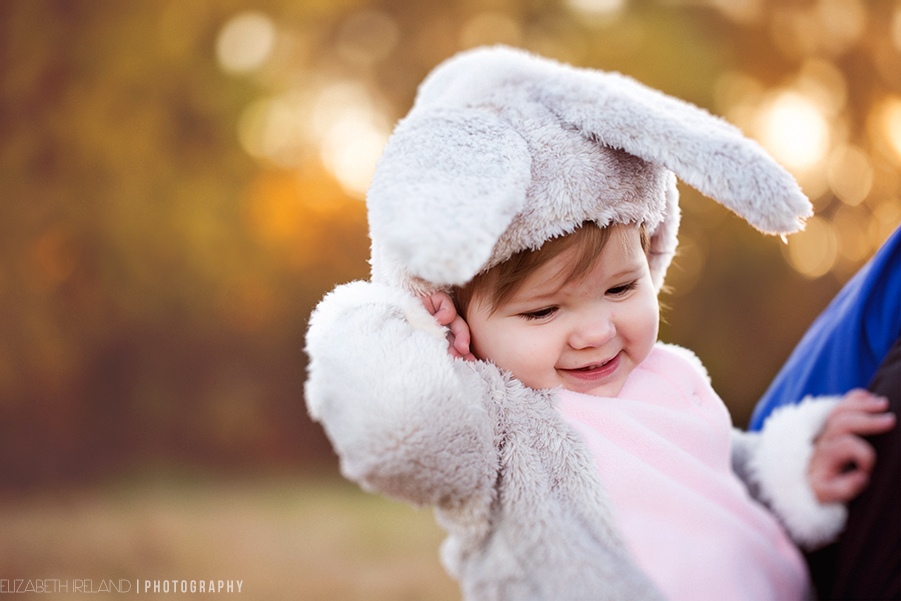 Somebunny (sorry I've been dying to use a pun) didn't want anything to do with my camera. She did, however, have a full on "I want mommy night"!
She giggled and clapped and sang to me as we trick or treated through the neighborhood.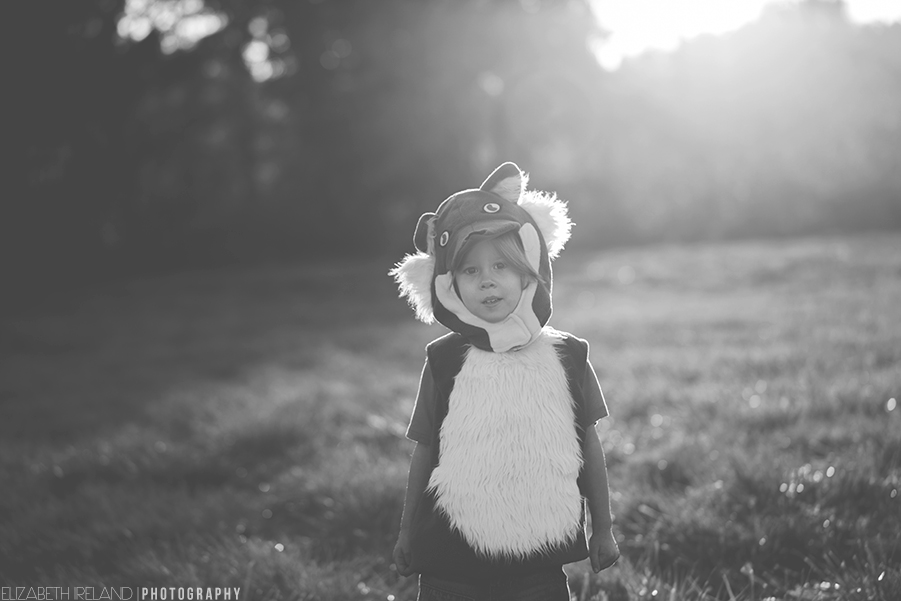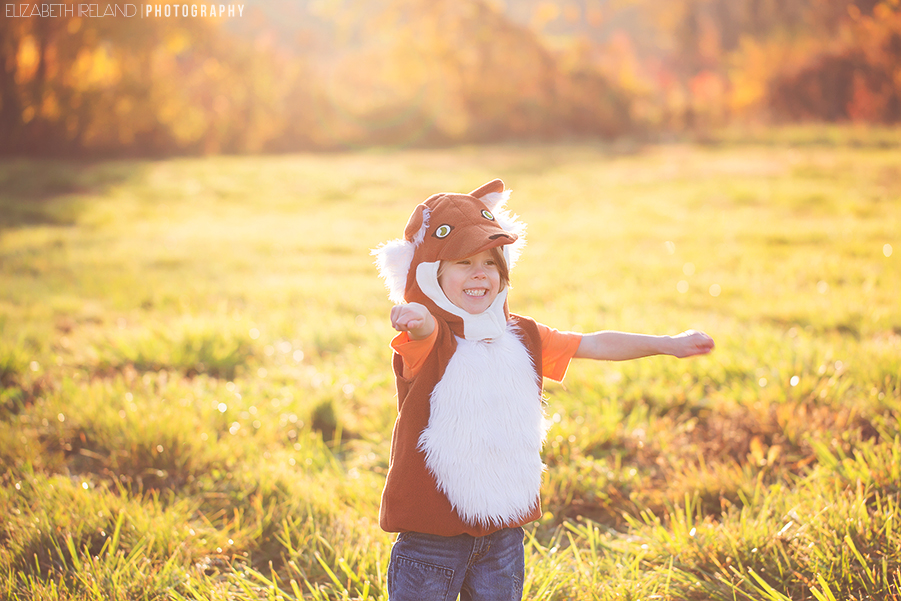 What does the fox say? My little fox said "thank you" as he trick or treated! He was MELT MY HEART cute. He was much more of a trickster at the school parties 😉
She wanted to be a zombie princess but I am so glad I talked her into using her owl costume one last time!
Poor girl, even though I brought Crisco to the party for her to use instead of peanut butter, she still managed to get a little bit of peanut butter on her forearms.
Then she couldn't stop scratching and touched her face with her hands, so she had hives there too!
It was funny to watch her pick through the candy buckets and happily give her older brother all the candy with peanuts.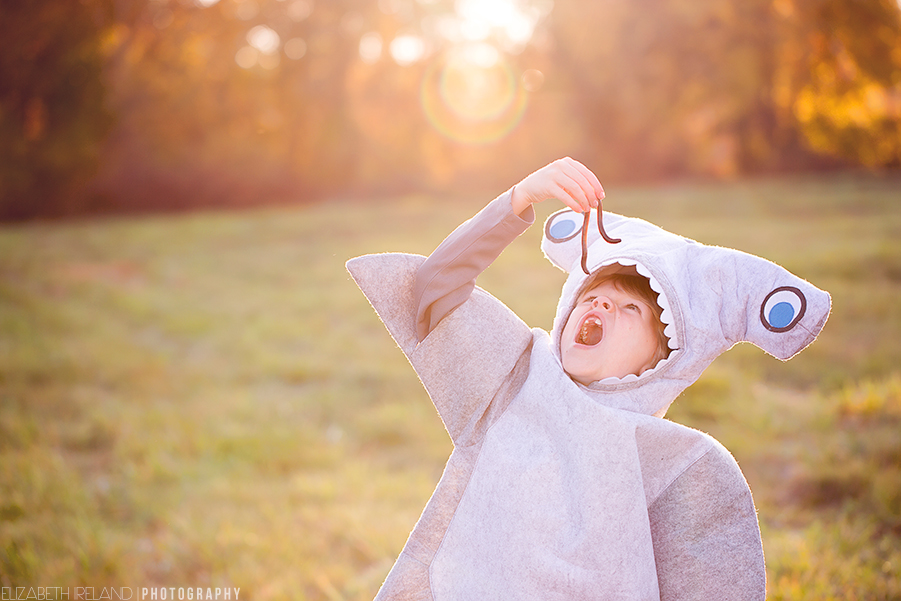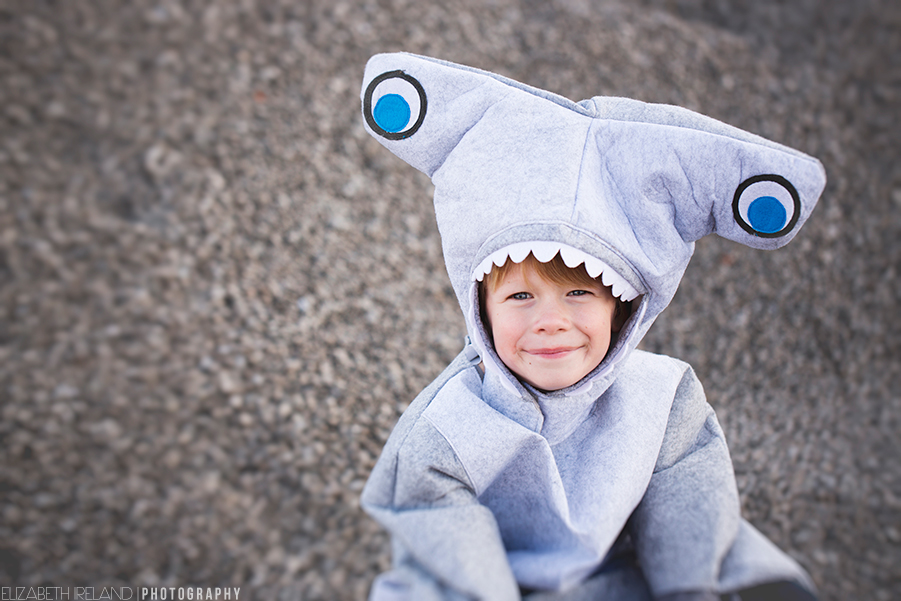 My Birthday boy!!! How cute is he as a hammerhead shark!
Thanks for looking and as always please help us continue our blog circle and feel free to leave comments on my blog and the others you visit!
I can't wait to see what Natalie came up with for our spooky theme…will it be a trick  -OR- treat? Click here to find out!